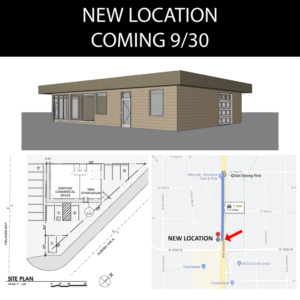 To exist is to change,
to change is to mature,
to mature is to go on
creating oneself endlessly
-Henri Bergson
We're excited to announce that we'll be at our new location starting September 30! Although we'll miss the current space – this is where it all started back in 2013 – we're looking forward to a new chapter and what's to come.
We've been working hard for the last few months to get the new space ready and are eager to see how we'll evolve and adapt. A note about parking details at the new place. We've also got some schedule updates in the works.
Can't wait for you to see it.
-Lance, Kelley, and the GSF team.
—–
Last day at current location: 9/25
Closed for moving: 9/26 – 9/29
First day at new location: 9/30
18501 Aurora Ave N, #B
Shoreline, WA 98133
—–

Here's to new beginnings!